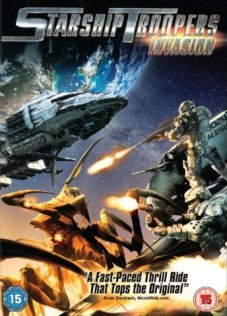 Out on August 27th, the newest adventure in the STARSHIP TROOPERS franchise hits the shops in DVD and Blu Ray formats.
This time around, CGI animated troopers with powerful armour take on the warrior bugs in a fight that threatens the very earth itself.
Is it any good though?
We're not saying here, but if you would like to find out then head on over to
The Sci Fi Freak Site
where there's a full review waiting.