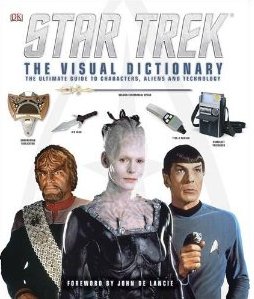 The Sci Fi Freak Site
has three copies of STAR TREK THE VISUAL DICTIONARY to give away in a competition.
Not the most comprehensive, but certainly one of the most illustrated books on the Star Trek universe, it has loads of pictures culled from all the live action TV shows and the the films.
If you fancy getting your hands on a free copy then head over to the
competition page
, answer the question and email in the answer.
Job done and this little beauty could be on its way to you.
Sorry, but the competition is only open to people with UK addresses.