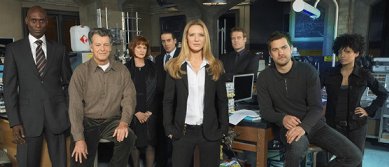 The midseason break is over and
FRINGE
's fourth season returns to Sky TV on Wednesday 8th February.
Will Peter find a way to convince everyone that he really was a part of their lives? Will Olivia remember that she was in love with him and not her new partner? Will the Observers ever grow hair?
The chilliest sci-fi show on TV,
FRINGE
has season arcs to die for and characters that it's often hard to care about, but it's compulsive viewing and we're certainly glad to see it back.