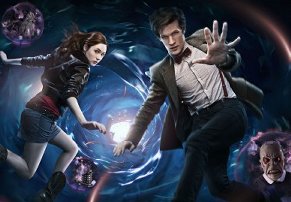 The second half of this year's series of Doctor Who is only two episodes old when evidence of the ongoing anti father agenda surfaced in the episode Night Terrors shown this Saturday and written by Mark Gatiss.
It had all started so well. A story about a young boy frightened of everything and the monsters in his closet being real, it had a father who was present and married to the mother and who was going to be around for the whole episode and probably wasn't going to be a child beater or an alien in disguise. Then it turns out that it's all the fault of the father because he's made the son think that he's going to send him away and all he really needs to make everything all right is a bit of fatherly affection and reassurance.
So even Dads that haven't run away and don't beat their kids are bad fathers who turn their children into bags of fear.