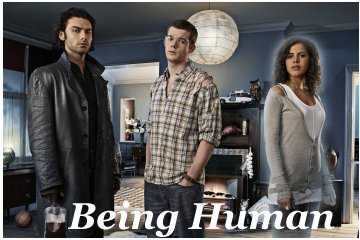 It's less than 24 hours since the third season of BBC 3's supernatural drama came to a game changing end that upheld its position (in our eyes at least) as simply the finest supernatural show on television at the moment.
What sounds like a joke - a vampire, a werewolf and a ghost share an apartment - has developed into a dark and violent tale of this world and the next; bloody, unpredictable, witty and full of warmth.
The finale of the third series came to an end and the credits rolled without a word about the show coming back. Today, however, a
BBC 3 blog
put fans of the show out of their misery (well part of it, but you'll have to see the show to know what we mean) by announcing that the fourth series has been commissioned.
With the emotional fallout from last night's events and the arrival of a whole new threat there is plenty of story to be told, but will the creators be able to juggle the darkness, comedy and down to earth mundaneness so succesfully for a fourth time?
One thing's for sure, we'll be front of the queue to find out.