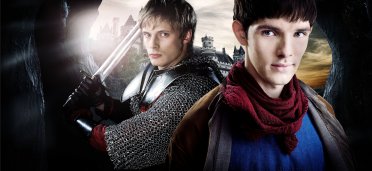 We'll be the first to admit that when we heard what the BBC's new fantasy show MERLIN was going to feature teens in an anachronistic multi-cultural dark ages we were pretty sure it was going to be rubbish.
We'll now be the first to admit that we were wrong and the show is ace and so it's great that the BBC have announced today that a fourth series will be made.
Full report can be found on the BBC news website
here
.